When it comes to your smile, you only want the best. Your smile is an important part of who you are. With that in mind, you will certainly want to think carefully about who you entrust with its care.
While you have doubtless heard the term cosmetic dentist more times than you can count, what you might not know is that cosmetic dentist is not an actual category of dentist according to the American Dental Association. As a matter of fact, there is no education requirement that must be met for dentists to label themselves as such.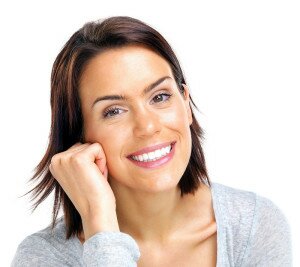 Prosthodontists, on the other hand, are highly trained in the cosmetic reconstruction and replacement of teeth in Manhattan. Unlike cosmetic dentists, prosthodontists are required to attend an additional three years of schooling after dental school in order to be considered a prosthodontist. These years of training include an assortment of lectures, literature, patient treatment, and practical laboratory experience. In fact, prosthodontists are one of the only dentists who takes an active role in the lab, providing the highest level of personalized care.
Prosthodontists are highly trained in the successful utilization of a number of cosmetic treatments and state-of-the-art technologies including:
Bonding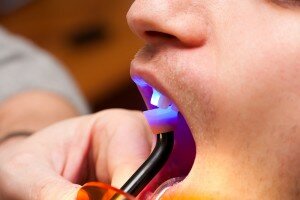 Bonding is a common and inexpensive cosmetic procedure that can be used in place of the standard amalgam fillings or as a means of covering a chipped or discolored tooth. Because bonding is naturally white in color, the area bonded is often indistinguishable from the surrounding natural tooth.
Bridges
Bridges are a popular means of replacing teeth that have been extracted or lost. The bridge consists of one or more artificial teeth that are bonded to the neighboring natural teeth.
In order for a bridge to be effective and last, the surrounding teeth as well as gums and jaw must be healthy and strong. A prosthodontist receives significant training in identifying if and when a bridge is an appropriate technique. If additional procedures are required before a bridge is recommended, we will discuss this with you in detail.
CAD/CAM
The creation of crowns, bridges, and other types of dental replacements and reconstructions used to involve a complicated process and lengthy waiting period. Now, instead of waiting several weeks for your permanent restoration, new Computer Aided Design techniques and Computer Aided Manufacturing technology allow us to both accurately design and create your tooth restorations in one visit. For example, CEREC, a cutting edge software and crown manufacturing system, eliminates the need for a temporary crown and allows you to leave our office ready to go in virtually no time at all.
Crowns
Whether your tooth has become broken due to traumatic dental injuries, decay has damaged a part of your tooth, or the tooth requires some strengthening before a filling is placed, crowns may be the recommended solution. These custom-made tooth caps will usually be constructed of porcelain and are bonded to the tooth in question. Our office utilizes CEREC technology which allows us to design, create, and bond your crown in just one office visit.
Dental Implants
Dental implants are a highly popular form of tooth restoration and fall under the category of oral and maxillofacial surgery. Natural in appearance and highly functional, they are typically composed of a titanium post that is inserted into the jaw bone in one dental visit, allowed to heal, and then the artificial tooth attached at a future appointment. However, recent additions to implant technology have provided us with metal-free options such as the Z systems zirconia implant and the CeraRoot implant that are composed of ceramic. These options are perfect for many patients, particularly those with allergies to metal. Additionally, some patients may qualify for immediate loading of implants instead of the traditional waiting period. In order for the procedure to be completed in one day, we must determine whether your gums and jaw are strong enough to sustain the implant.
Dentures
Dentures offer a removable option for those who require tooth replacement. There are two forms of dentures including the partial denture for those who are missing only some of their teeth and the full denture for those requiring replacement for all teeth.
Veneers
Everybody wants the perfect smile but, unfortunately, discoloration, gaps, and other issues can get in the way of enjoying the smile you deserve. Veneers serve as natural-looking shells that cover the unaesthetic teeth to give you a brilliantly white smile.